I trust you are well and safe!
I have recently done an interview for Sage South Africa, about entrepreneurship and financial advice to entrepreneurs.
This short video is all about growing the capital in your business.
The video is merely 3 minutes, but will be worth your time. (something I truly appreciate)
https://youtu.be/RZqRuCJD2N8
Let me know if you have any suggestions for future value adding to YOU?
Just in case you doubt yourself today, YOU CAN MAKE A DIFFERENCE.
While making a difference, you will increase your possibilities.
---
Purchase my latest eBook, Growth Kit for Entrepreneurs (Vol 5), in the link below:

https://www.entrepreneur-sa.com/eBook-Growth-Kit-For-Entrepreneurs.html

Included in this purchase is all the eBooks to date (FREE!)

We receive in abundance by giving. Trust the process.
---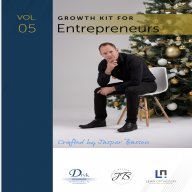 ---
Through our 3 Months FREE monthly accounting services program, we assist clients to :

- Structure and streamline their business

- Offer free consultations on some crucial questions related to entrepreneurship

- Make sure they are kept compliant with SARS and other financial institutions.

We want to start assisting you to become world-class 🏆
---
Our content is full of value to entrepreneurs and our monthly accounting clients that want to create the best versions of themselves, with our main focus on these core areas:

- Accounting and Tax knowledge and assistance from our company, Dryk Holdings

- Potent tools and ideas on daily habits to create a business of purpose and a life that you adore

- Generate niche market business leads for your business, that will create new momentum in your business, through our company Lead Optimizers.
---
Be in contact with us instantly on WhatsApp:https://wa.me/27828726404
---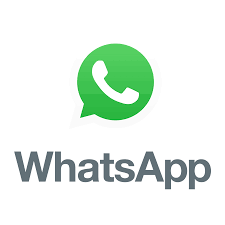 ---
If you are not yet on our monthly accounting services program, contact us today for our FREE 3 – month monthly accounting services program. (And many more benefits in our GIFT Pack for entrepreneurs)

Email us to learn more.
---
Blessings,


Jasper Basson
Entrepreneur SA


Member of Institute of Accounting & Commerce.
Member of South African Institute of Tax Practitioners.
Practice AO 652 993.



---
You are subscribed to Entrepreneur SA Newsletter.

More Information:


| | |
| --- | --- |
| 21 Day Online Course - Morning Rituals & Daily Habits (Entrepreneur SA) (R490): | |
| FREE Gift Pack - Updated list of Service Providers:(Entrepreneur SA) | |
| Subscribe to your YouTube Channel: | |
| Like us on Facebook (22,245 Likes): | |
---
W: www.entrepreneur-sa.com E: info@dryk.co.za