Good morning
We don't advertise a lot, and prefer to rather add value, but we do have a number of Old Shelf Companies on our books currently which you will be interested in:
- 2 x 2014 Company - Income tax number
- 2010 Close Corporation - Income tax number
- 2008 Close Corporation - Income tax number - VAT number - Assessed loss of +- R 1,3 million
Reply to this email for more information
---
Did you know we have a 3 Months - FREE monthly accounting services trial?

More in this video

https://youtu.be/iKXu6CgMweE
---
Download my latest eBook : Business Growth Kit for Entrepreneurs (Vol 4) here:

www.entrepreneur-sa.com/support-files/daily-entrepreneur-tips-series-vol-4.pdf
---

---
Through our 3 Months FREE monthly accounting services program, we assist clients to :

- Structure and streamline their business

- Offer free consultations on some crucial questions related to entrepreneurship

- Make sure they are kept compliant with SARS and other financial institutions.

We want to start assisting you to become world-class 🏆
---
Our content is full of value to entrepreneurs and our monthly accounting clients that want to create the best versions of themselves, with our main focus on these core areas:

- Accounting and Tax knowledge and assistance from our company, Dryk Holdings

- Potent tools and ideas on daily habits to create a business of purpose and a life that you adore

- Generate niche market business leads for your business, that will create new momentum in your business, through our company Lead Optimizers.
---
Be in contact with us instantly on WhatsApp:https://wa.me/27828726404
---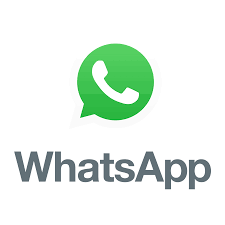 ---
If you are not yet on our monthly accounting services program, contact us today for our FREE 3 – month monthly accounting services program. (And many more benefits in our GIFT Pack for entrepreneurs)

Email us to learn more.
---
Blessings,


Jasper Basson
Entrepreneur SA


Member of Institute of Accounting & Commerce.
Member of South African Institute of Tax Practitioners.
Practice AO 652 993.



---
You are subscribed to Entrepreneur SA Newsletter.

More Information:


| | |
| --- | --- |
| 21 Day Online Course - Morning Rituals & Daily Habits (Entrepreneur SA) (R490): | |
| FREE Gift Pack - Updated list of Service Providers:(Entrepreneur SA) | |
| Subscribe to your YouTube Channel: | |
| Like us on Facebook (22,245 Likes): | |
---
W: www.entrepreneur-sa.com E: info@dryk.co.za